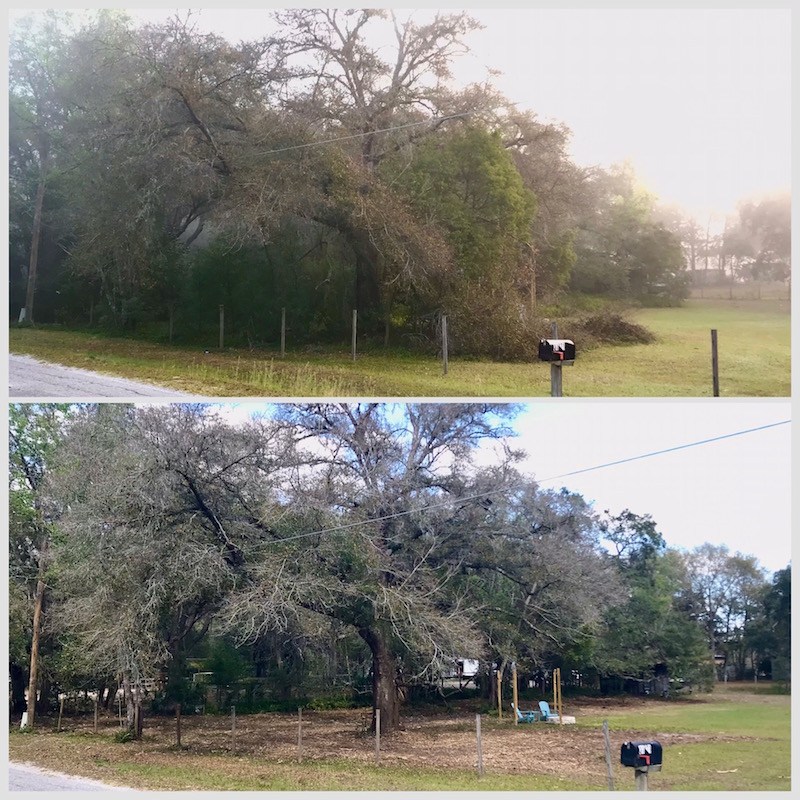 Traditional land-clearing methods consist of using large excavators, bulldozers, and off-road haul trucks in order to remove whole trees, stumps, and roots. Then the debris is generally stacked and burned on site.
With our specialized Forestry Mulching equipment we generally only have to bring in one machine that is able to mulch everything down to ground level and process all debris on site. This method leaves the standing mature trees unharmed, has minimal impact on the enviornment, and does not disrupt the soil. The mulch left behind then acts as a barrier, prevents erosion, improves soil content, and provides rich nutrients for the standing trees to absorb.
Forestry Mulching drastically cuts down on the man-hours, hauling, fuel, and other costs associated with land clearing. It is by far the most efficient way we have found to remove underbrush, sappling trees, and invasive species. This allows us to pass the savings onto the customer as well as help you regain control over your property again.