Kats Tree Service is a Top Rated Tree Trimming and Tree Removal based in Mount Dora, FL. We are locally owned and operated with 15yrs experience in the Arboriculture Industry. Kats Tree Service is Fully Licensed & Insured, we provide Free Estimates, and have a great reputation for providing professional Tree Care at a reasonable price. Contact us today for a free estimate on any and all of your Tree Service needs. 
We take great pride in our work and aim for zero impact to the surrounding landscape. We will control the Tree through proper rigging techniques with safety being of the upmost importance the entire time. Kats Tree Service offers proper Tree Care, Tree Planting, Diagnosis & Treatment, Tree Trimming, Tree Removal, Emergency Storm Damage Response, Land Clearing, Debris Hauling, and Site Development services for all of Lake County, FL.
Our Service Areas: Mount Dora, Eustis, Sorrento, Mt Plymouth, Tavares, Apopka, and the surrounding areas.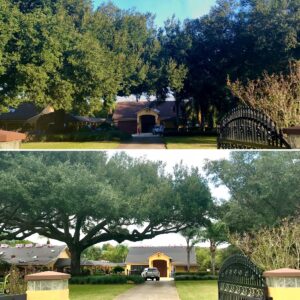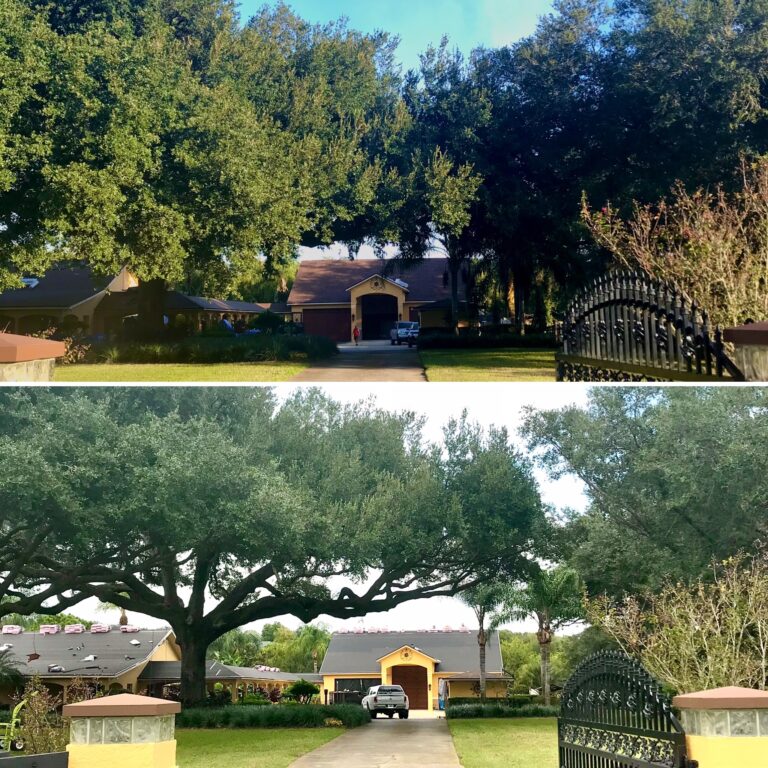 Tree Trimming in Mount Dora, FL. Without proper knowledge and training you can severely damage the health and well being of your trees. By making proper pruning cuts, only removing what is necessary, and not using climbing spikes I can assure you that your trees are safe with me. Let us bring out the beauty and character of your trees with our Tree Trimming Services!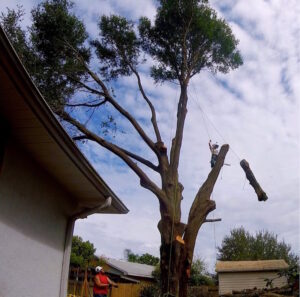 Tree Removal in Mount Dora, FL. This is one of the most dangerous and underestimated aspects of our industry. Unfortunately, this is where most injuries and mistakes occur. There's no need to attempt this yourself as we are ready and able to serve you. No matter the size or location of the Tree Removal needed. We can properly dismantle it in a controlled manner and leave minimal impact to the surrounding area.
Land Clearing in Mount Dora, FL. Whether you've just purchased a property or yours has become overgrown we can help you by providing either our Land Clearing or Forestry Mulching Services. This is a great way for you to regain control over your property and allow you to enjoy it for years to come. We are eco friendly when providing these services and will be sure to do minimal impact to your surrounding landscape
What Sets Us Apart From Other Companies:
As the Owner/Operator I will be the one doing all of the climbing and cutting on your trees and making sure that your tree work is done to my standards. By keeping my company small I'm able to personally handle all aspects of my business. What this means for you is that I will be your main point of contact from the initial phone call until the job is completed. This leaves very little room for mis communication and allows me to up hold the standard I set for my company. Unlike many other Tree Companies in Mount Dora, FL I don't sub contract or hire other tree companies to do our work. I will be on site from start to finish and see to it that the job is completed to your standards.
See what our previous customers say
We are a new school in Leesburg and our big beautiful tree was covered in moss. I called Kat's tree service. Kat quoted me the best price and made arrangements the same day to start the job. The next week Kat came out to our campus and did a wonderful job on our tree. Thank you so much Kat.
paul taktikian
2022-12-21
Had two trees in front of house that had grown huge and unruly. I had in mind a trim I wanted and Kat advised against it, saying it would be harmful to trees. He instead did a much more labor intensive trim that looks great and will now allow sun to get to my St. Augustine. Great to deal with Kat and I highly recommend his service
Punctual and took care of everything as agreed. Also, cleaned and removed all debris. Would highly recommend.
Suzanne Davidson, D.M.D
2022-11-23
Kats is really an excellent arborist. He takes his time to plan the best possible way he can trim taking into account the tree's needs as well as the esthetics. And while trimming assess constantly how the tree canopy is looking. I was so pleased with the work Kats did. My trees all looks beautiful. They cleaned up all the debri and I could not be happier. Thanks again guys.
We had a kitty stuck in a tree. After multiple people turned us down KAT answered our call for help. He showed up immediately and went right up there and saved the kitty. Nothing short of heroic in our family's opinion but just another day for this fella. Thank-you Kat. Positive I have found my the guy for all of my tree needs
My experience with Kat's Tree Service was awesome!!! He exceeded our expectations. His fee was reasonable. He was professional but friendly and accommodating throughout the project. He was prompt and stuck to the agreed upon schedule. Excellent job!!! This is the second occasion that I used Kat's Tree Service and will not hesitate to hire this company again!!
Lorenzo Carter
2022-07-21
It was a really good experience. Quality work! Prompt, efficient and effective. I would hire again.
Whitney Hobbie
2022-07-07
Kat's did a fantastic job of trimming our huge rain tree. They were knowledgeable, and very professional. I will be hiring them again in the future. Thank you guys!
Are are interested in a free estimate or consultation on a future project? Contact us as soon as possible to schedule a Free Estimate on any and all of your Tree Care needs in Mount Dora, FL.
Here is a list of the most Frequently Asked Questions we recieve along with our answers.